Every industrial monitor or HMI solution from our VisuNet product range is built upon our commitment to innovation and process safety. From a network remote monitor to a fully enclosed custom operator workstation, each unit has been designed to meet the rigorous demands of real-time process control and offers globally certified units for Zone 1 and 2 and Division 1 and 2.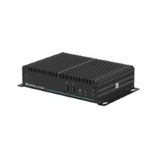 The VisuNet Industrial Box Thin Client (BTC) is an industrial thin client computer that is suitable for dirty control rooms or for embedding in remote monitor enclosures. It has a small footprint and withstands wider temperature ranges and more shock and vibration than standard thin clients that are only suitable for use in office environments. The VisuNet BTC comes with the RM Shell 5 firmware and Emerson DRDC and NTP services pre-loaded.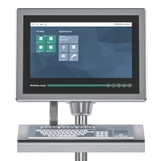 These operator workstations are approved for Zones 1 and 21 (ATEX and IECEx). They are suitable for all process industries like pharmaceutical, food and beverage, cosmetics, oil and gas, and chemicals.